SAGS CONGRESS 2022
ZIMBALI COASTAL RESORT, KZN
27 - 29 MAY 2022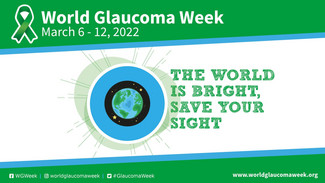 SAGS CONGRESS 2022
ZIMBALI COASTAL RESORT, KZN
27 - 29 MAY 2022
About Us
Mission Statement and Goals of the South African Glaucoma Society (SAGS)
To optimise the quality of glaucoma care in South Africa through communication and co-operation amongst General Practitioners, Optometrists, Ophthalmologists and Glaucomatologists with Glaucoma Industries, Glaucoma Patient Organizations and all other major players in the glaucoma field. We have a shared goal: The Quality of Life of the Glaucoma Patient.

Governance and Responsibility of South African Glaucoma Society
The Executive Committee, the President of SAGS and 6 Executive Members convene the Annual General Meeting at the annual SAGS Congress, have regular executive meetings, co-operate with International Glaucoma Societies in America (AGS), Europe (EGS), Africa (SAG), Australia and the Far East (SEAG), co-operate with Glaucoma Industries, adhere to the World Glaucoma Association (WGA) Code of Practice and direct profits from official meetings to the Society.
Membership Criteria
Members of South African Glaucoma Society (SAGS) are either full members, resident associate members, corresponding members, honorary or life members. Members are committed to the mission of SAGS, to action needed to realize these goals and to active communication.
Patient Information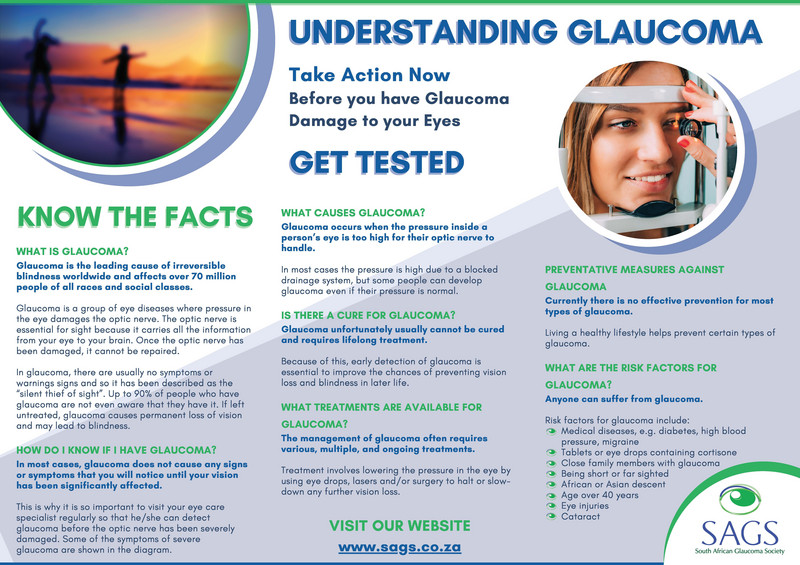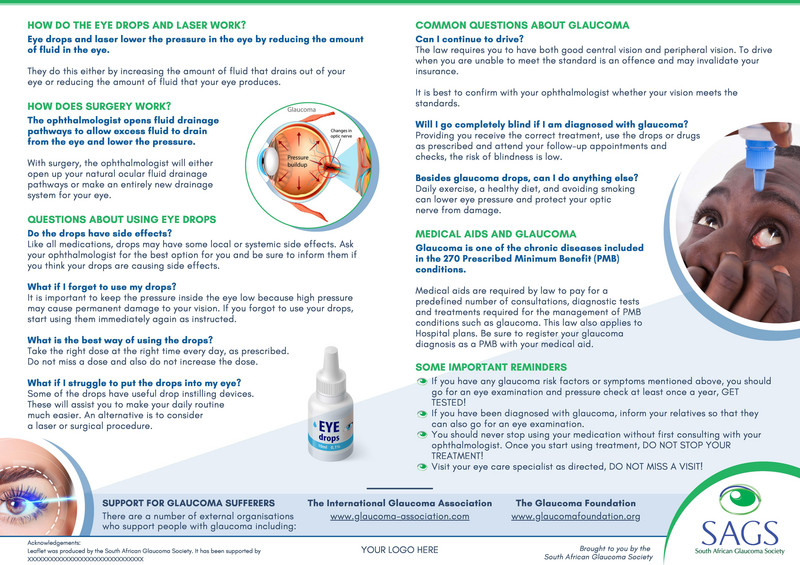 The goal of glaucoma treatment is the preservation of visual function and quality of life, with minimal or no side effects, with minimal disruption to the normal activities of a glaucoma patient, at a sustainable cost to the patient and the health provider.
INTRODUCTION
Glaucoma refers to a group of disorders that leads to damage of the optic nerve. Glaucoma is often associated with increased eye pressure although it may occur with normal eye pressure.
It is a slowly progressive disease leading to irreversible loss of vision and can result in blindness . If diagnosed and treated early, blindness is preventable.
---

PREVALENCE
Worldwide about 66 million persons are affected with glaucoma. 10 % of these persons become blind due to glaucoma. In South Africa it is estimated that about 200,000 people are affected.

---

GENERAL CLINICAL FEATURES
Age: Glaucoma can present at any age, although the commonest type Primary Open Angle occurs after the age of 40 years.
Gender: Males and females are affected equally.
Laterality: usually affects both affected, although one eye may be more advanced.
Sponsors